Pet-Friendly
The Quartier Boutique Hotel Sukhumvit 39 Bangkok by Compass Hospitality
Pet-Friendly
The Quartier Boutique Hotel Sukhumvit 39 Bangkok by Compass Hospitality
Stay with your four-legged friend without the distress and worry that could come with leaving them behind while on holiday. The Quartier Boutique Hotel Sukhumvit 39 Bangkok welcomes pets weighing under 10 kg at a limit of two pets per room.
There is a hotel surcharge of THB 500 net per pet, per stay and hotel deposit of THB 1,000 net per night. If your furry friend does not feel well, we are located near the Sukhumvit 39 branch of Hato Pet Wellness Center and Thonglor Pet Hospital.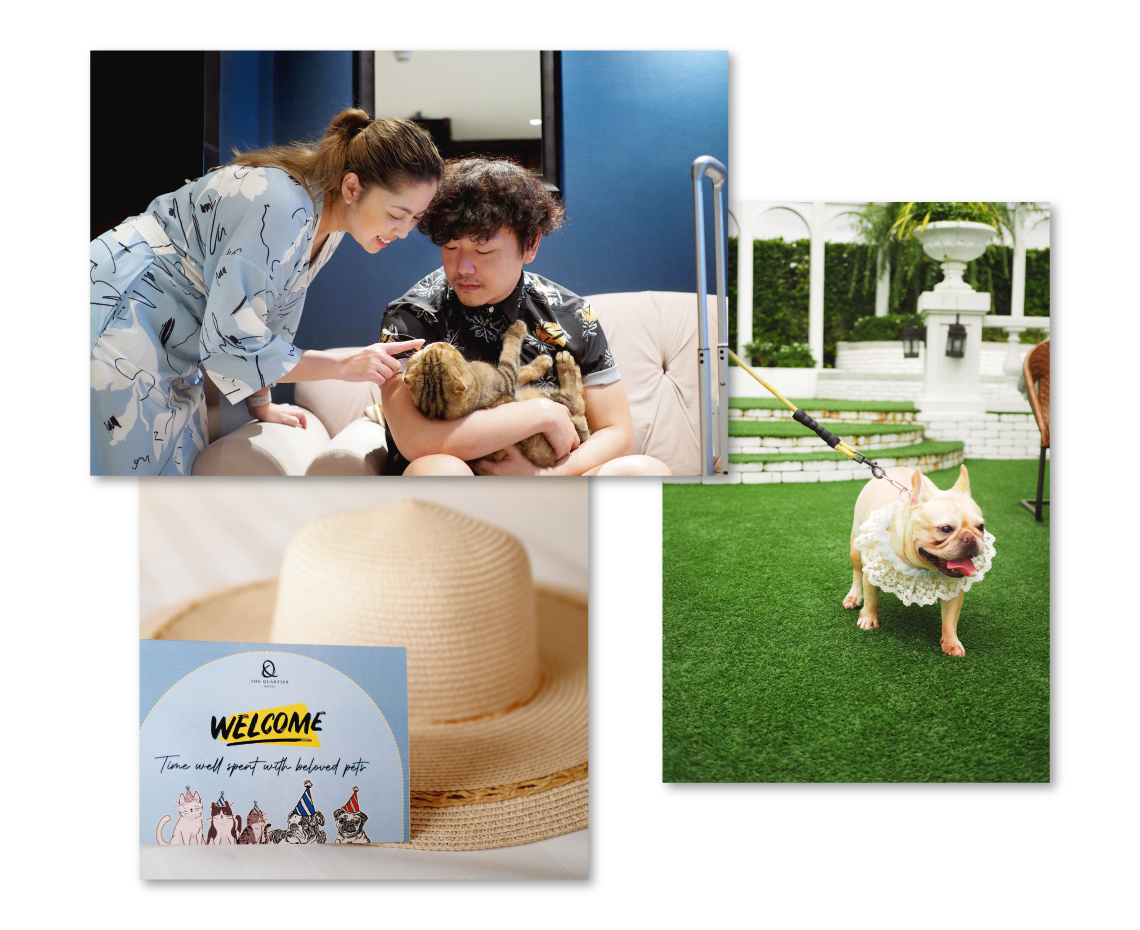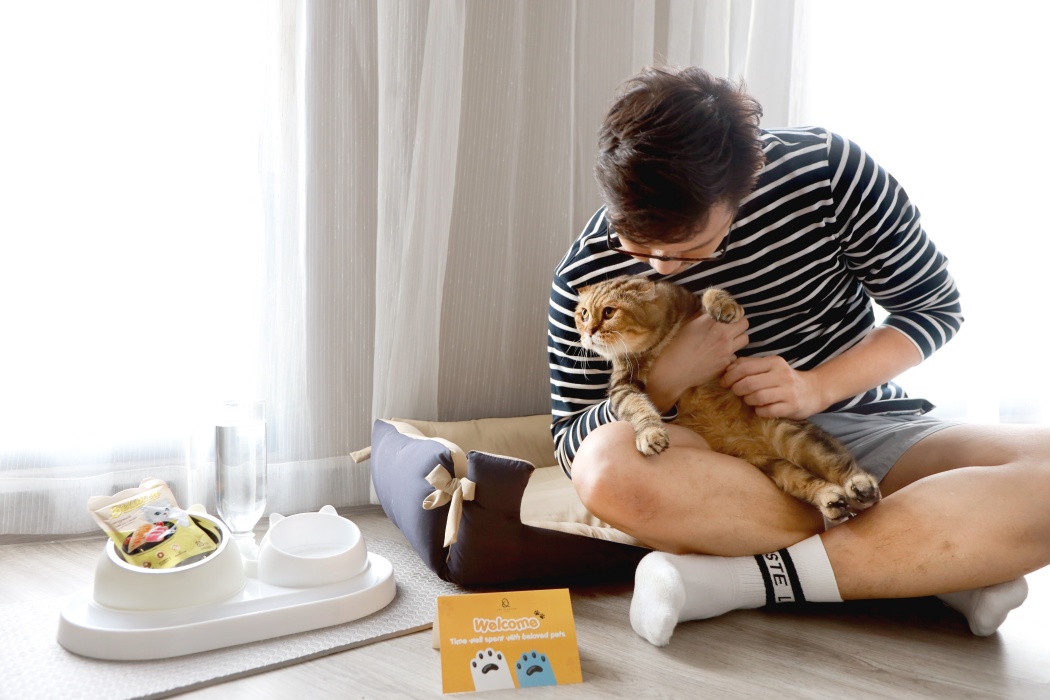 Food and water bowl
Welcome snack and card
2 bottles of drinking water
Bed cushion
Toilet basket with cat litter (for cats)
Excrement pad (for dogs)
Small pets only – under 10 kilograms and maximum of 2 pets per room.
Pet must be fully trained and appropriately restrained by guest.
Pet must comply with local legislation requirements.
Pet must be kept on a leash when in the hotel or on the hotel's property unless it is in the guest's room.
Pets must not be left unattended. If guest requires a pet-sitter or pet supplies, they should contact the concierge with advance notice.
Pets are not allowed in any Food and Beverage outlets or health club and pool areas of the hotel. The public area that is available for pets is only the green yard which is located in front of hotel and hotel lobby.
Guests are responsible for cleaning up after their pet on the hotel's property and in the neighborhood.
Any disturbances such as barking must be curtailed to ensure other guests are not inconvenienced.
Guests must contact the housekeeping department to arrange for a convenient time for servicing their room.
Guests are responsible for all property damages and/or personal injuries resulting from their pet.
Guests agree to indemnify and hold harmless the hotel, its owners, and its operator from all liability and damage suffered as a result of the guest's pet.
The hotel reserves the right to charge guest's account commensurate to the cost of such damages.
Hotel surcharge at THB 500 net per pet per stay.
Hotel deposit at THB 1,000 net per night.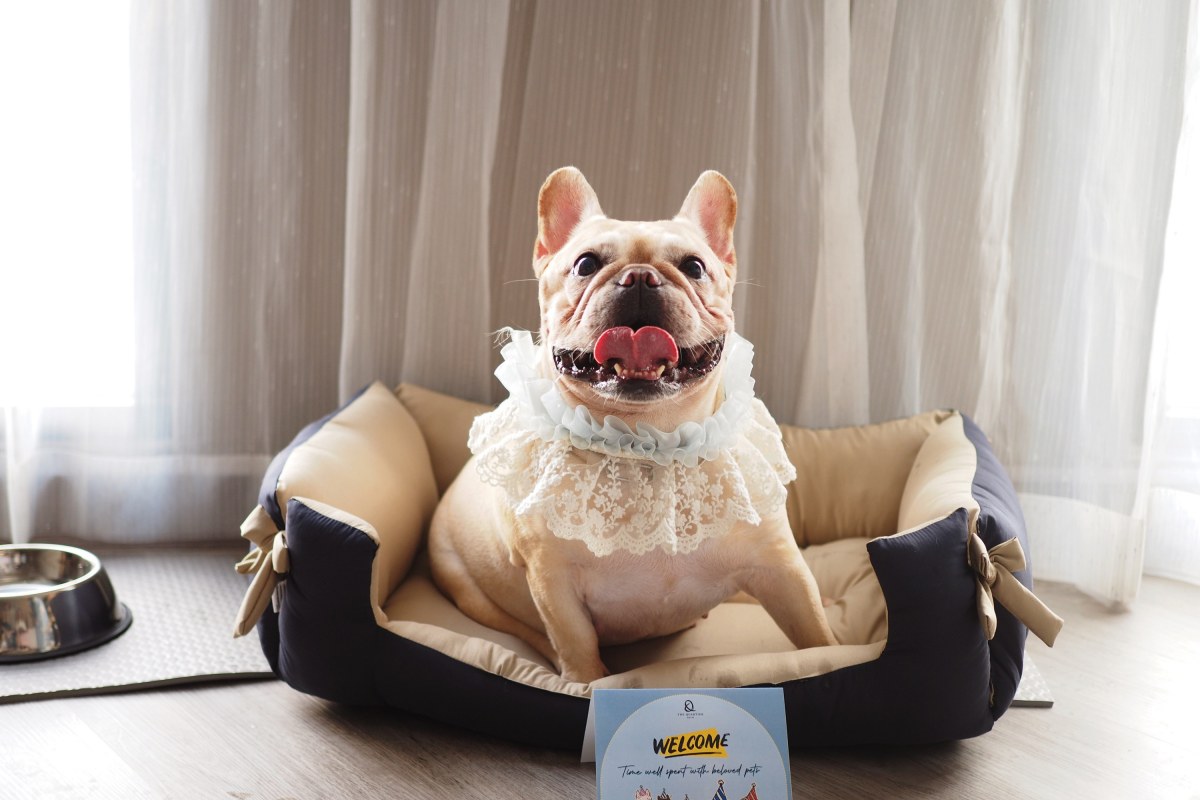 Thonglor Pet Hospital  Contact 02-079-9999
Vet 4 Animal Hospital   Contact 02-119-4571
Sukhumvit Pet Hospital  Contact 02-711-2556
Sukhumvit 49 Veterinary Hospital Contact 02-712-8231
Pet Direct Hospital  Contact 086-334-1314
Trail and Tail   Contact 09-9352-2564
Dog Park 49    Contact 02-049-1026